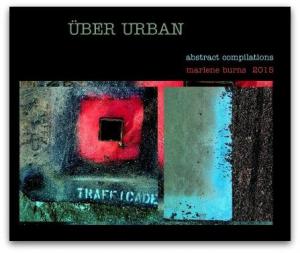 Time for a commercial break....
The bad news is that the flu can hurl a major monkey wrench in your pre holiday plans. The good news is that it's a great opportunity to put together your next book!
In recent weeks, my photographic compilations have moved to a new plateau....which always tells me that it's time to visually journal what has happened up until my 'new' now.
Yesterday, I published my latest collection of works, 27 in all. A soft bound version is available on Amazon and a hard bound copy on blurb.
I titled the book ‹ber Urban. In it, you will find loads of quality images, suitable for framing, at a fraction of the cost of buying the images individually.
Signed copies are also available by contacting me directly.
Blurb offers a complete preview...just follow this link: UBER URBAN FULL PREVIEW
Look for my new blog post next week...happy holidays and a creative and viable new year for all of my artist friends!